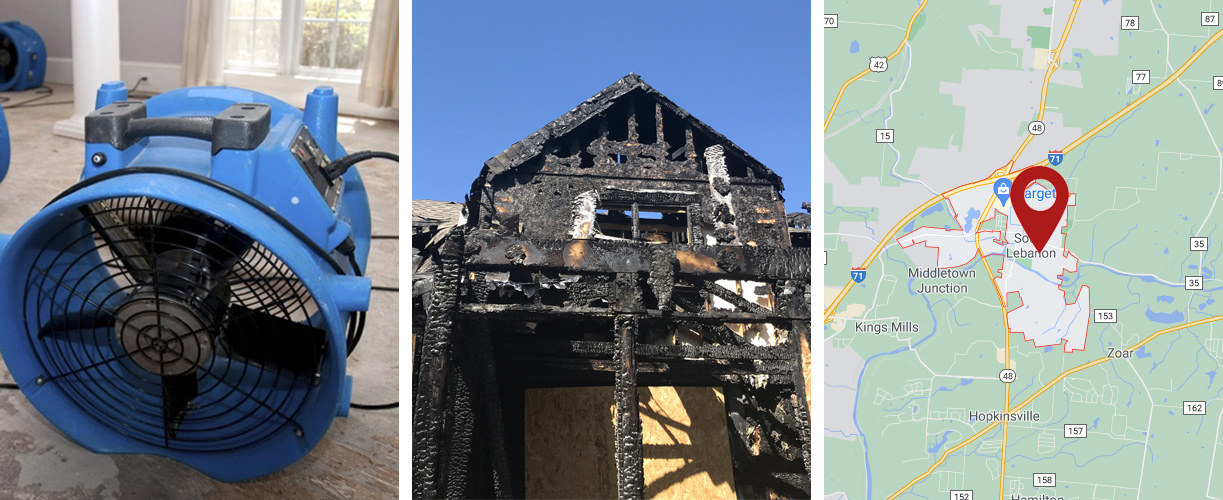 South Lebanon A+ Rated Water Damage Restoration and Fire Damage Repair Services
Clarke Contractors Inc. provides water, fire, smoke and mold mitigation services throughout South Lebanon and surrounding areas.
With more than 25 years in the damage restoration business, you can rest easy knowing we have an A+ BBB rating, IICRC Certification and 1 year workmanship warranty.


We are available 24/7 with emergency on-call services. Our team can respond to a water damage, fire or storm damage emergency before damage worsens. Our service area includes Warren County in addition to 8 other counties across Southwest Ohio and Northern Kentucky.
As a nationally ranked home remodeler, Clarke Contractors can give new life to your home after an incident occurs. In addition to our damage repair and restore services, we also specialize in complete home improvement renovations along with new room additions.
Have a business in South Lebanon that is in need of restoration? Clarke Contractors Inc. offers business property repair, remodel and maintenance services. From a fresh remodeling update to extensive structural repairs, we have serviced 1000's of satisfied business owners with the majority of our customer base being repeat customers. Read testimonials.
Home or business, you can that trust Clarke has the resources, equipment and experience to get your property back to normal or better condition! Learn more about Clarke Contractors Inc.