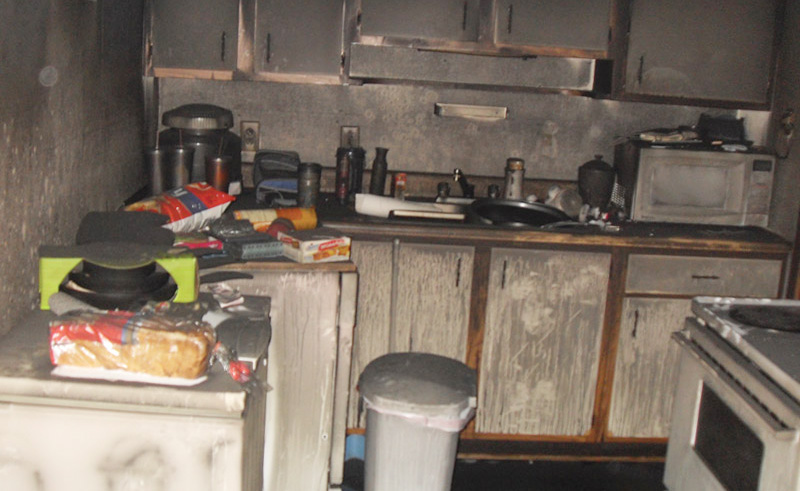 Fast smoke and odor mitigation for fire damaged homes and businesses.
Odor Free. Guaranteed. Clarke Contractors has the tools and experts to remove the smoke and or stink from your home.
Odors might smell foul, but they can also be dangerous to your health. They're also tricky because they have a variety of causes inside and outside your home or commercial property. Clarke's IIRC-certified technicians are trained to sniff out odors and remove them entirely. Odor free is our guarantee.

We Use Best Practices to Destroy Odor
While some over-the-counter products mask smells, they don't eliminate them altogether. That's why our highly trained team uses industry-best practices and technology to remove unpleasant odors at the source.
Microban kills Bacteria
Microban stops odors by killing the bacteria that causes it. Microban also contains an exclusive odor counteractant that attacks other odors not caused by bacteria, like food. We stand behind this product because it offers the best protection against dangerous, destructive and offensive microorganisms.
Our Ozone Generators Remove Odor at Molecule Levels
Odor control is a big obstacle once the fire is put out or the water is dried. House fires cause smoke and soot damage. You can make all the home repairs but the odor still lingers. You can get rid of all the water damage and dry everything, but still have that musty smell. Not to mention, the most feared four-letter word to all homeowners, MOLD.
Ozone is an odor control option that does not put any more harmful chemicals into your home. Ozone is generated through the use of ozone generators. They strip oxygen out of the air and pass it through an electrical discharge converting oxygen to ozone. Ozone then attaches to the molecule and eliminates it. Ozone can be used to control animal, smoke, pet and other common household odors. It is also the most effective method to rid your home of that MOLD. When you use some chemicals to control odor causing sources, it can come back once the chemical process is complete. With ozone the odor is eliminated, therefore, will never come back.