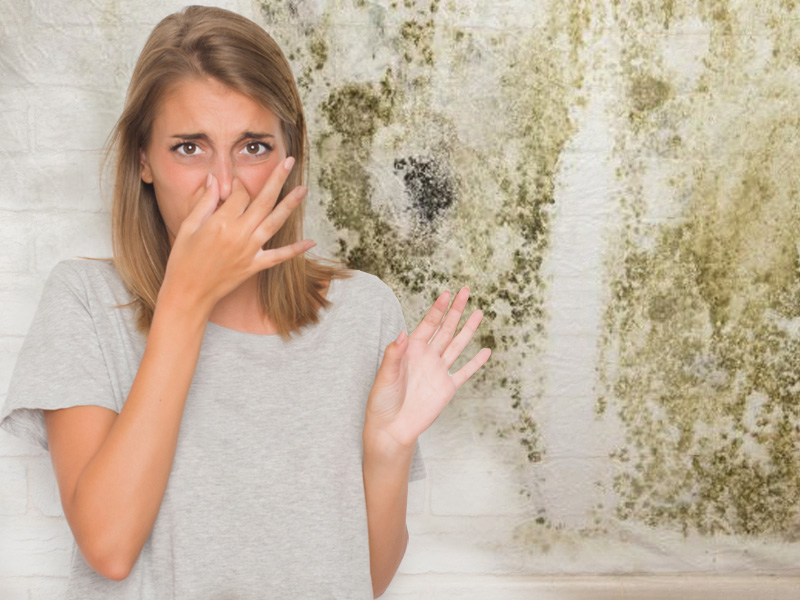 Mold Stinks - A Permanent Mold Removal Solution is a Call Away
Complete mold removal and restoration services including odor mitigation and damage repair.
Mold removal is serious business and can also be dangerous. Mold infestations typically creep up after water damage, like a basement or bathroom flooding or a leaky roof. (See common causes of mold below.) If untreated, mold can spread throughout a home or business in just 48 hours, releasing allergens and irritants associated with health issues.
Think your property has a mold problem? Contact Clarke Contractors. Using extensive training and advanced mold-removal technology, we'll locate the source, determine the severity of the infestation, and remove the mold issue.

Mold from Water Incidents
Water damage leads to warping, swelling, cracking and toxic odor. In addition, mold can develop in as little as 48 hours. Every minute counts when it comes to treatment. If you have a water incident in your home or business, make sure it is handled correctly and efficiently to lessen chances of mold and mildew.
Removing and Treating the Mold Yourself
If you suspect a mold problem, we recommend you don't attempt to bleach, disinfect or treat it. Mold is toxic. Without proper training and protective gear, you could put yourself and others at risk. The best solution? Turn off the HVAC and any fans, stay away and try not to disturb the contamination, contact Clarke for immediate mold remediation.