Servicing Cincinnati, Dayton, Northern Kentucky and Surrounding Areas
Customer Reviews
We're Proud of the Work we Perform.
For more than 20 years, Clarke Contractors has been providing full-service restoration services to Cincinnati, Dayton Northern Kentucky and surrounding areas. We have the resources, manpower and technical know-how to get the job done right and exceed your expectations. Critical to delivering on that promise is our belief that "every job is a self portrait of those who did the work".
Real Customer Reviews
Total: 200+ current reviews / ratings.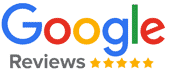 Listening to our Customer's Voice is a Priority
Clarke uses a 3rd party service to collect online reviews, feedback and ratings from source like Google, Facebook and the Cincinnati Business Bureau. If you have been a customer and would like to rate our performance and leave comments, click here.