Water Damage Advice and Tips
From a pipe burst to a backed up toilet... water damage stinks.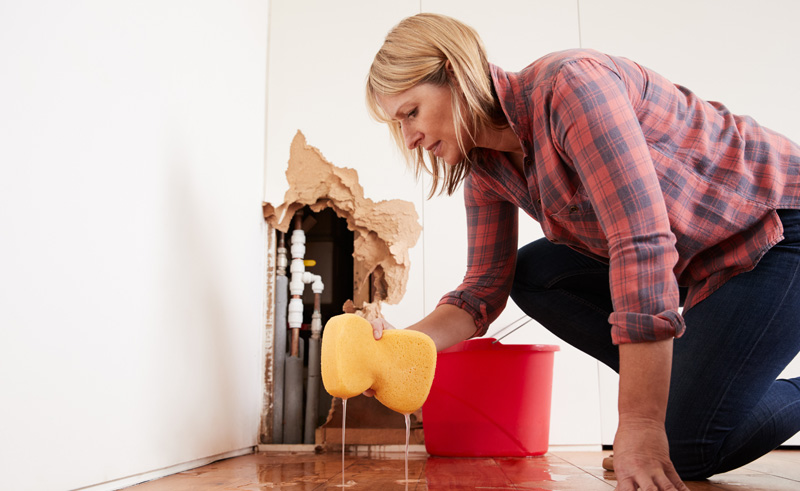 Cleaning up after a water damage occurance can be a significant challenge. A flooded home or business from a pipe burst or a leaky roof or even an appliance malfunction is a serious pain and can cause extensive damage not to mention health and safety issues. Here are some suggested steps to follow if water damage occures on your property.
Find the Source - Water damage can come from many places. Roofs, walls, floors, attics and foundations are some common areas. Appliance malfunctions such as a broken water heater, washing machine or refridgerator can also be the source of water damage. Sometimes you may not be able to find the source of the water. Regardless, see next step...
Do what you can until help arrives - Take any necessary actions to help prevent water accumilation / saturation and damage. Soak up standing water as you are able with towels or even blankets. If the water damge is coming from a plumbing issue, you may need to shut off your home's water supply.
Find a great water restoration company - Find a reliable water restoration company in your area. When looking for a water damage / restoration company, here are some factors to consider... How long have they been in business? Do they have good online reviews for their service? Do they have a BBB rating? Do they offer emergency service? Do they offer clean-up and repair? Do they offer a warranty?