Water Emergency? We have the Equipment!
Since 1999 Clarke Contractors has been providing outstanding water emergency services. We have accomplished this by ensuring that we have certified and highly experienced Managers, as well as, Water Technicians on staff. We are equipped with a fully outfitted Water Response Truck which features an on-board water evacuation system, air movers, dehumidifiers, and all other components that are required to ensure a water emergency is handled correctly the first time. We have a warehouse bay dedicated to water equipment. We have over 130 air movers and 40 dehumidifiers, as well as, air purifiers ready for immediate use.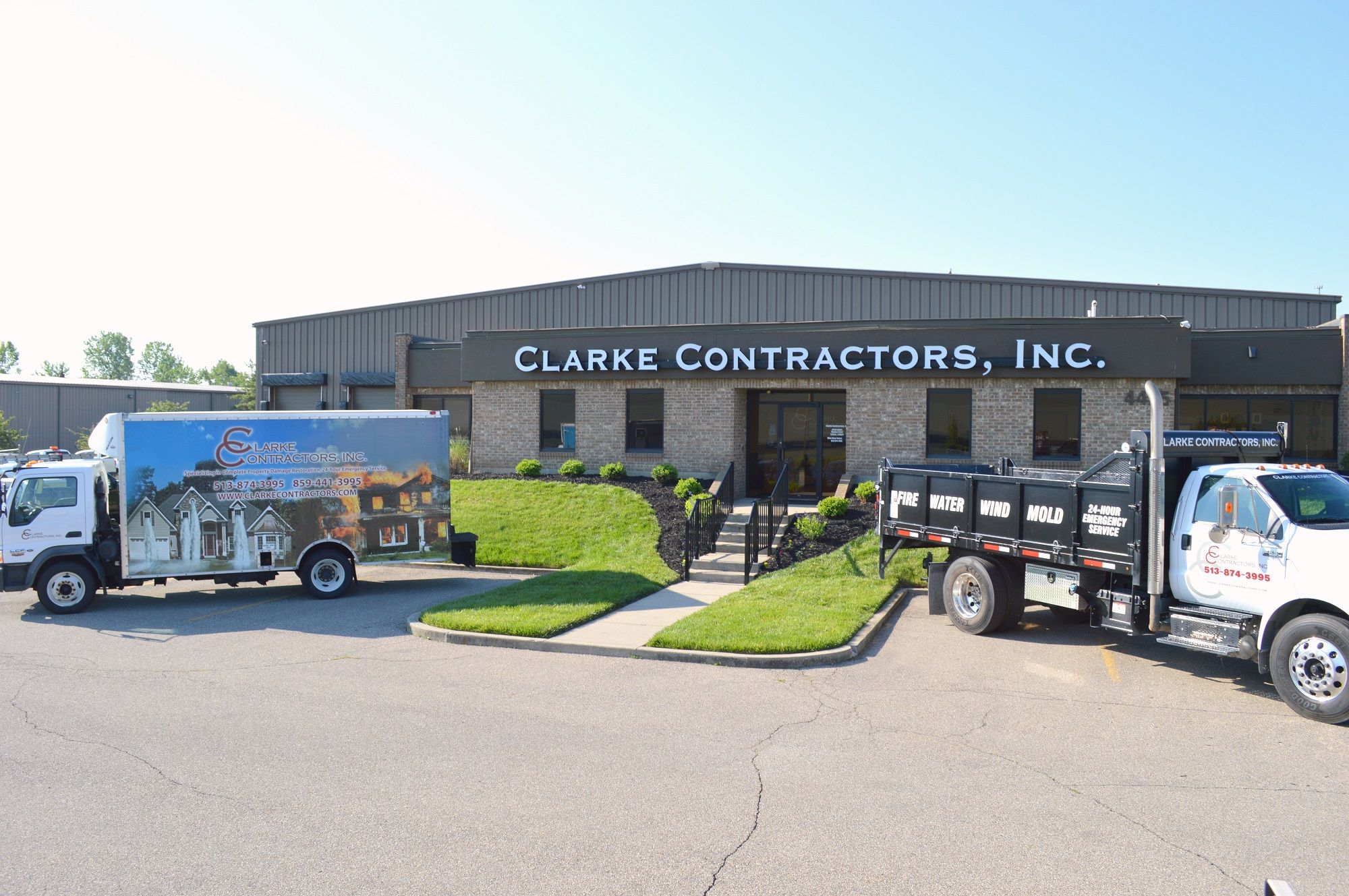 During normal business hours all that needs to be done is to call our main number at 513-874-3995 and we will respond to your emergency. For you convenience, our after hours (5 pm to 8 am) number is the same 513-874-3995. During non business hours your call is automatically routed to the on call manager that has full authority to dispatch manpower and materials.
Our Water Technicians will start a drying chart to illustrate the drying process and carry this chart through the next three days. They monitor the progress daily over three days charting the progress to ensure a complete dry is accomplished.
During the water emergency response our manager will start the estimate for repairs, take pictures to protect you, as well as, any insurance paperwork that needs to be accomplished. This is done to expedite the repair process for you. As always, contact us for any questions that you may have.