#1 Water Damage Cleanup and Restoration Team

Water and Flood Damage Repair and Restoration
Fast, professional help for roof leaks, flooded basement, pipe bursts, sewage and septic clean-ups and other water disasters...
Water damage and flooding events can strike your home or business without warning. Whether a flash flood turned your basement into an indoor pool or a bathroom pipe burst, the experts at Clarke Contractors are standing by to restore your home or business to pre-flood condition.
Because mold can develop in as little as 48 hours and water damage leads to warping, swelling, cracking and toxic odor, every second counts when it comes to treatment. As the largest property damage restorers in the Cincinnati and Tri-State area, Clarke is well equipped to remove 100% of water, minimize further damage, reduce overall costs, and restore your property and belongings.
Cincinnati Region Water damage experts with all types of water and flooding damage
Water Extraction
Flood and Storm Damage
Sewage Clean-up
Pipe Burst
Roof / Ceiling Leak
Appliance Malfunction
Bath / Sink / Toilet Overflow
Mold / Mildew Damage
Ohio / Kentucky Water Damage Service Area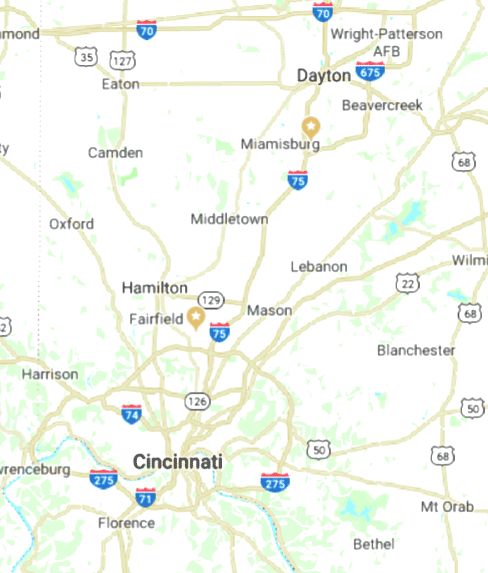 We Specialize in Flooded Basements
Flooding and water damage in basements is something we deal with almost daily. Water can get in your basement from heavy rains, a cracked foundation, a faulty sump pump, a pipe burst or even a busted water heater. Click here to see how the experts at Clarke Contractors handles water damage. We are on-call 24/7 - ready to respond and restore your home or business to pre-flood condition.
Water Extraction and Drying Services
Sometimes sump pump fail, pipes burst or appliances leak. Regardless of the flood incident in your home or business, Clarke Contractors is ready to help 24/7. In case of a water crisis, you'll have to move quickly to start the water extraction and limit the damage the water can cause. It doesn't take much water to ruin a space or damage contents. Call us ASAP to dispatch our (IICRC) Cleaning and Restoration Certified water damage experts to start the water removal and drying process.
Sewage Clean-Up Services
Sewage cleanup and repair services are necessary when plumbing fails, drains back-up or pipes break. Clarke Contractors will clean the mess, repair the plumbing, dry, sanitize and deodorize the affected area. It is critical you have a Cleaning and Restoration Certified business like Clarke Contractors properly handle these type of incidents as the damage can lead to toxic black mold. Click here for more information about sewage and black water damage.
Roof / Ceiling Leak Repair
Water damage from a faulty / leaky roof is a common occurrence. An aged or storm damaged roof can cost you thousands in repair costs. In colder climates, ice damming is also a weather event that can cause a roof and ceiling leak. Water damage from a roof leak may also lead to mold in your attic space that will need to evaluated and removed.
Bath / Sink / Toilet Overflow Clean-Up
Water incidents often happen in basements and bathrooms of homes. An overflowed bath tub, a backed-up toilet or a leaking pipe under a sink are typical water issues.
Pipe Burst Repair
Pipe bursts can be sudden and significant or sometimes worse, hide behind walls, floors or other areas causing damage until its too late. Clarke Contractors has a Master Plumber on staff 24/7 ready to assist our water emergency team with any bathroom disaster.
Water Damage From Appliance Malfunction
Water heaters and washing machine cause a lot of water damage in the United States. Most washing machine water damage incidents happen from a supply hose failure. Water heaters most often leak from broken drain valves or corrosion build up causing cracking or holes in the bottom of tank. Clarke Contractors is on stand-by 24/7 for water emergencies such as these. Check out water damage remediation steps below.
Mold and Mildew from Water Damage
Water damage can lead to mold and mildew damage if drying isn't performed properly. To prevent mold and mildew, drying fans and dehumidifiers are typically used to ensure all affected areas are completely dry. If mold contamination is suspected, a mold test can be performed to determine if mold exists. Testing should be performed after treatment also to ensure the mold removal is complete.