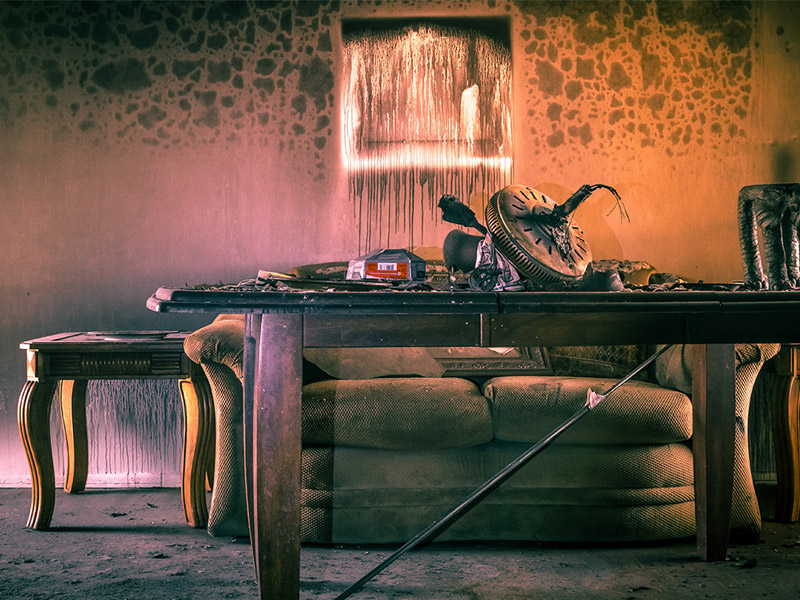 We restore contents damaged by fire, smoke and odor.
We Have the Equipment and Expertise to Bring Your Contents Back
Furniture, clothes, electronics, important documents, keepsakes, appliances, medical equipment – we know your personal property means a lot to you. After all, it's what turns a house into a home. That's why Clarke Contractors specializes in restoring contents damaged by fire, water, mold and smoke. And because we approach every job with a "restore" versus "replace" mindset, we keep costs down while saving your precious keepsakes.

A Fast Response Lessens Damage
Timing is everything when it comes to content restoration. The longer items have been exposed, the tougher it is to restore them because of cross-contamination. Clarke can respond to any emergency call within 48 minutes or less. The faster we arrive, the quicker our IICRC-certified technicians get to work restoring your valuables.
iCat Contents Inventory System Speeds Up Claims, Recovery Process
Once on scene, our technicians immediately begin restoration – starting with inventory. Clarke Contractors uses iCat Contents Management System to significantly decrease the time it takes to inventory your property, which means faster restoration.