Servicing Cincinnati, Dayton, Northern Kentucky and Surrounding Areas
BOARD UP / TARP OVER SERVICES

When Disaster Hits, We'll Keep the Weather Out and Unwanted Guests Away
A Fast Response Can Save Your Property and Belongings
Fire and water damage can leave your home or business exposed. That's why it's critical to call Clarke Contractors immediately after a disaster so we can secure your property from weather, vandals and animals. Strategically located near Cincinnati Ohio, we're on call 24/7/365 to respond to any Tri-State emergency in 48 minutes or less.
Equipment and Staff On-Call and Available 24/7.
We respond fast to board up windows, doors, tarp roofs and anything else that needs to keep your property secure.
Windows - If left unsecured, windows damaged by water can lead to deeper problems. Animals may also take advantage of the opening, and wreak havoc on your property.
Doors - Entry and garage doors are frequent victims of storms. If caused by a vehicle crash, the structure could be unsafe and require inspection by a professional. We'll board up any destroyed doors to prevent vandalism and protect you from against liabilities until inspection.
Roofs - Falling trees or debris can smash through roofs. Southwest Ohio is especially prone to heavy winds. To prevent water damage and further loss, Clarke's experienced crew will tarp and seal all exposed areas.
Local Storm Damage Clean-Up Services ready and on-call with experienced staff and equipment.
Roof / Wall Tarp Off
Window / Door Board Up
Emergency 24/7 Service Available
Structual Repair
Clean-Up / Debris Removal
Water Extraction / Dryout
Content Restoration
Remodeling Services
Ohio / Kentucky Storm Damage Service Area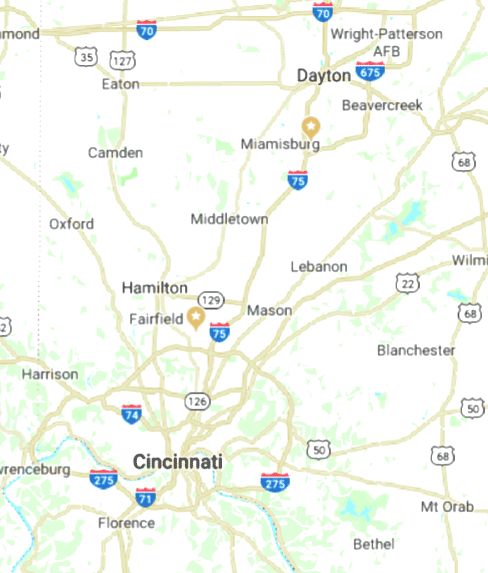 Why Choose Clarke Contractors?

We Have the Expertise

We have been in business 20+ Years! Clarke Contractors is the largest full-service restoration contractor in the Cincinnati, Dayton and Tri-State area.

We Have the Resources

We have the equipment, certified professional staff and technical know-how to get the job done right and exceed your expectations.

We Respond... FAST!

Our emergency services are available 24/7 and we move fast. We've seen the worst and can handle the call any time of night or day.

Satisfaction Guaranteed

We guarantee workmanship with a three-year warranty. From the first phone call to the final walk-through, we put customer satisfaction first.
Learn more about Clarke Contractors, Inc.
With an A+ BBB Rating and recent winner of the 2018 BBB Torch Awards for Business Ethics, customer satisfaction come first.
We have the resources, manpower and technical know-how to get the job done right and exceed your expectations.
Company Info
We Work With Insurance Providers, Adjusters and Property Owners