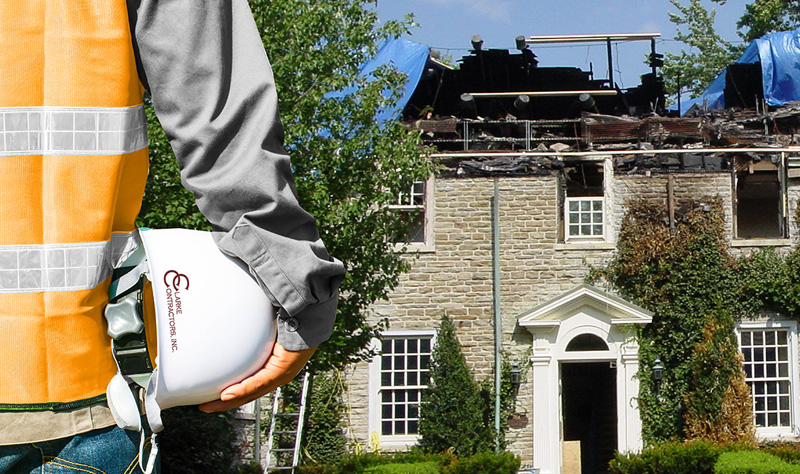 A Team of Experts Whose Customers Love Us.
Since 1997
For more than 25 years, Clarke Contractors Inc. has been providing full-service restoration services to Cincinnati, Dayton, Northern Kentucky and surrounding areas. We have the resources, manpower and technical know-how to get the job done right and exceed your expectations. Critical to delivering on that promise is our belief that "every job is a self portrait of those who did the work."

When you invite us into your home, you can be sure we'll treat it with the same care and respect we would give our own. We'll take every measure to ensure your property is clean and secure throughout the project. And we'll do our best to complete the job fast and minimize disruption.
We want to restore a sense of normalcy, but also create something you're proud to share with friends and family.
Clarke Core Values
Restoration and remodeling contractors come and go, from national multi-billion dollar franchises to small local start-ups. We've competed with all of them for more than 25 years and have succeeded by putting customer service above all. Our employees practice our core values everyday with every customer, with every job.
Everyday at Clarke Contractors, we live these values:
TEAMWORK: Working together everyone achieves more and our customers benefit.
OWNERSHIP: Each team member takes accountability and ownership for his/her role. No excuses.
WILLINGNESS: Each team member has a can-do attitude and steps up when needed.
EMPATHY: Our team offers compassion and genuinely cares for our customers.
RESPONSIVENESS: Our team responds to our customers' and each other's needs.
SERVICE: Our team is driven to serve and exceed our customers' satisfaction.
Interesting in joining our team? Check out current opportunities here.
Importance of Trust and Best Practices
Clarke Contractors is committed to best practices and forward thinking. Every year our technicians attend industry-leading courses and seminars to hone their craft, learn the latest restoration and remediation methods, and master new technology. This constant pursuit of higher standards means Clarke is often the top-recommended contractor by insurance agents.