One of the most dangerous losses that can occur at your home is a raw sewage back-up. Unlike small fires, wind damage or clean water floods, most of the damage can be cleaned or repaired on these types of losses. With raw sewage or what the standards call category 3 water loss, nothing can be saved.
Raw sewage is mainly gray or black water. It usually contains the organic waste and wastewater produced by household and industrial sources. Sewage typically contains everything from soap to solid waste, human excrement and debris. It is discharged by drains and sewer lines.
The IICRC S500 (Standard) defines category 3 loss as follows...
Category 3 water is referred to as "Black Water". Black water contains pathogenic agents and is grossly unsanitary. Black water includes sewage and other contaminated water sources entering or affecting the indoor environment
There are millions of different types of bacteria in sewage that include, but not limited to E coli, gastroenteritis and cryptosporidiosis. Most of those affected suffer stomach cramps and diarrhea, but untreated sewage can also spread horrible diseases such as cholera and hepatitis. Studies have indicated that one million people a year become ill as a direct result of sewer related problems.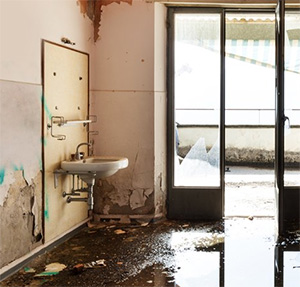 Should this damage happens to you, a friend, or a client, it is imperative that you hire professionals to clean and mitigate the damage. Experienced companies will have trained professionals who will use personal protective equipment and will have updated health records.
Fortunately you need to look no further, all mitigation managers at Clarke Contactors Inc. are certified to clean and treat sewage damage.