Servicing Cincinnati, Dayton, Northern Kentucky and Surrounding Areas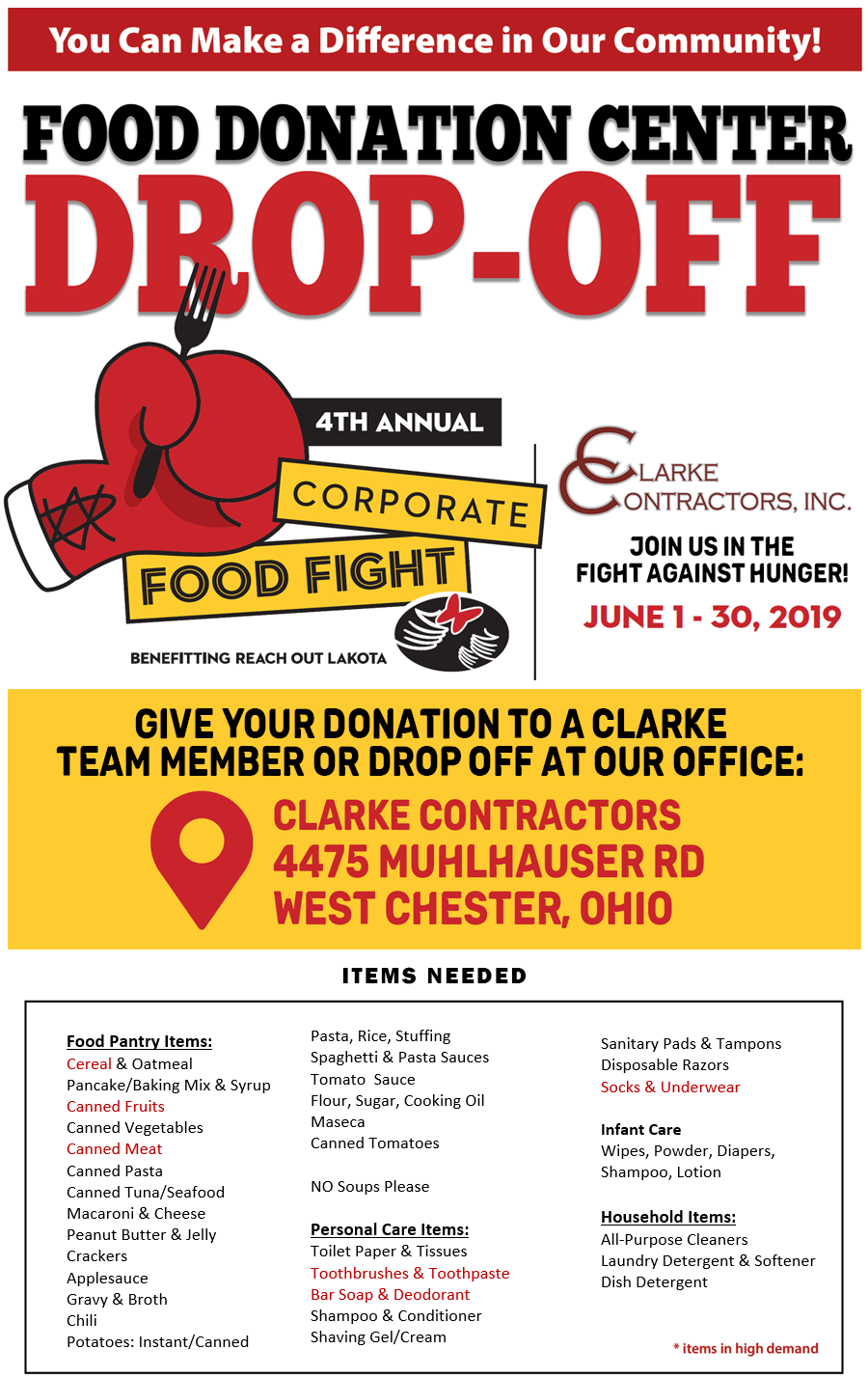 4th Annual Corporate Food Fight
Help Clarke Contractors in the Fight Against Hunger!
This annual event is a way for local businesses to collect food for the Reach Out Lakota Food Pantry during the summer months when donations are down but need rises.
Clarke Contractors and dozens of businesses compete against each other to collect the most most food for bragging rights. The competition runs from June 1st to June 30th.
Please help us compete in this fun competition that also helps your neighbors in need.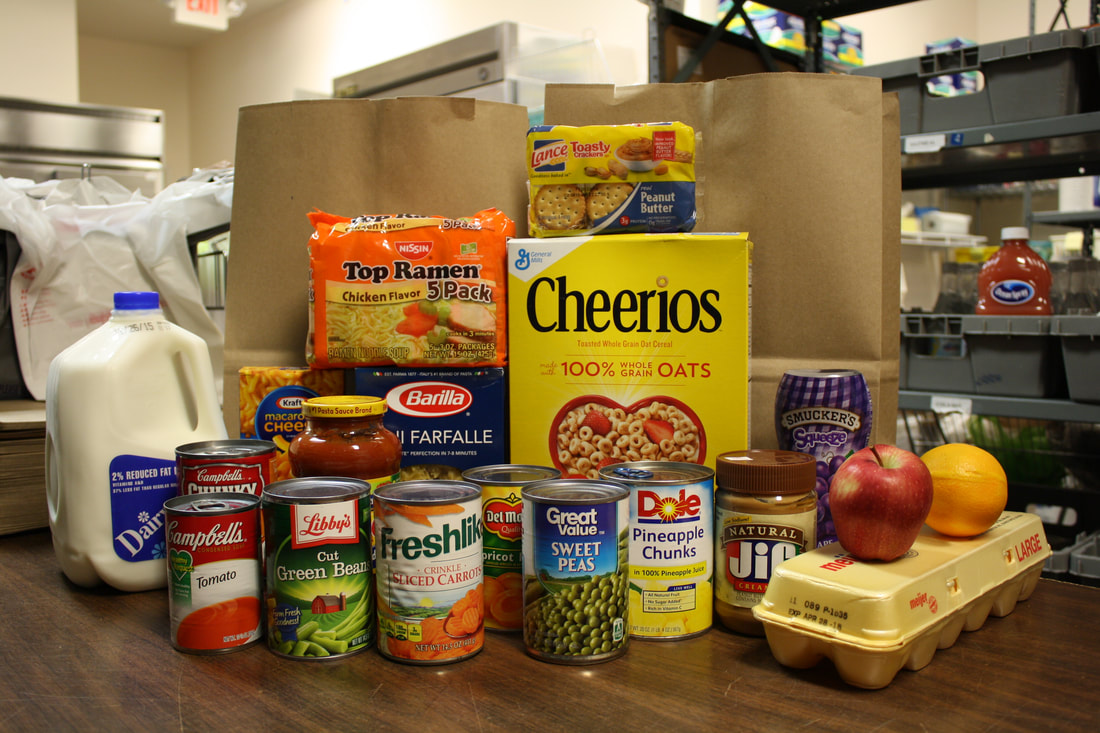 Click here for more information about this event or visit Reach Out Lakota to learn more about their community program.